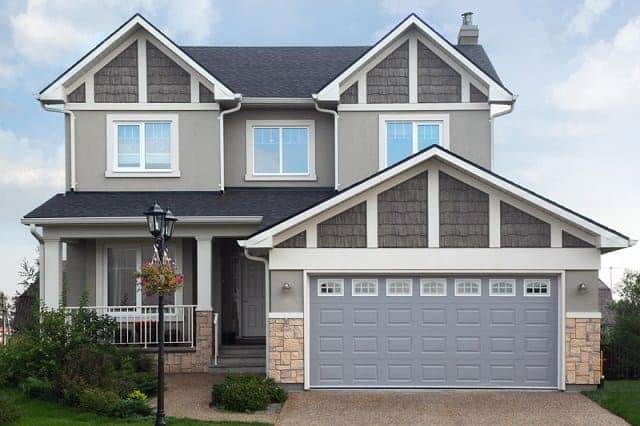 The world is filled with dangers at every turn. Normally, you could rely on the comfort of your home to keep you safe, but even your home could be vulnerable to a break-in if you don't have the proper security measures in place. Your front and back doors may be secure, but many homeowners overlook another entry point: their garage door. In this blog post, we will show you some garage door security tips for your Humble TX home, so your home can finally be the safe haven it should be. Continue reading to learn more about these three tips.
Garage Door Security Tips For Your Humble TX Home
When looking to add some security to your garage door, you could go the obvious route by installing motion detection lights, security cameras, and the like. But there are some less obvious options you should consider. Check out these unique garage door security tips for your Humble TX home.
Install A Screen Door
You can't go wrong with installing a screen door on your garage door. The screen door has many benefits beyond simply improving your property's security. It'll improve your garage's air circulation, supply your space with natural lighting, provide you with greater privacy, and much more.
You also can't sleep on its many security features. The visible security measure serves as a strong deterrent to potential intruders, and for good reason. Many people will struggle to get past this screen's tough mesh. You will even be able to control this screen door, granting and denying anyone access to your garage.
Utilize A Garage Door Firewall
Not only do you need protection against outside forces, but you also need it in case of a fire. Your garage is at high risk of starting a fire, especially if you use it to store flammable materials and chemical substances. If a fire were to start, a garage door firewall would help contain it.
This fire-resistant barrier will be useful in preventing fire from spreading from your garage to the rest of your home. You will save valuable time when evacuating and reduce potential damage in the event of a fire. A garage door firewall will also help protect the structural integrity of your home, ensuring that the fire does not jeopardize the property's overall stability.
Add Garage Door Reinforcement Bars
If you want to reinforce your garage door, there is no better way to do that than with reinforcement bars. These metal bars are installed horizontally across the inside of the door, making it nearly impossible for intruders to force the door open. Their base form may not look aesthetically pleasing, but you can customize it with a variety of patterns, styles, and much more. This feature will not only fit your style better; it will also prevent any break-ins and ensure the integrity of your garage door. Just be sure these bars are correctly installed, or the purchase of them will be pointless.
Call Armadillo Garage Door Repair To Improve Your Security
Any of these garage door security tips for your Humble TX home will surely be beneficial. Adding a screen door to your garage will not only improve security, but it will also make your time in the garage more enjoyable. A firewall will assist you in getting out of a jam. And reinforcement bars will easily withstand any forced entry.
You could also rely on the professionals at Armadillo Garage Door Repair to improve the security of your home. With our maintenance and repair services, your garage door will be in perfect shape to deter criminals. Just give us a call today to see what we're all about!